Historic Downtown Lancaster
Visit The Small City That Changed America
Aha! There are memorable aha moments everywhere you look in downtown Lancaster—Art, History, and Architecture that will amaze you. The small city that changed America is a charming, fun, and interesting place to visit with so much to see and do—a vibrant 19th-century farmers market, engaging museums, lively art galleries, interesting architecture, one-of-a-kind shops, and unique restaurants offering local foods, family faire, and fine dining.
LANCASTER, one of the oldest inland towns in America, was incorporated in 1742. During the Revolutionary War it was capital of the colonies for one day when the Continental Congress fled Philadelphia. Lancaster was the site of the Treaty of 1744, home of the Conestoga wagon, and birthplace of the Pennsylvania long rifle. Famous residents include President James Buchannan, US Representative Thaddeus Stevens, Surveyor Andrew Ellicott, artist Charles Demuth, F. W. Woolworth, and Milton S. Hershey
Ten Lancaster Stories –
It All Happened Here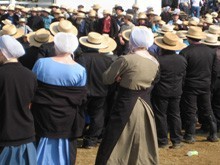 The history of Lancaster began with the Susquehannocks, Indian traders, an Englishman by the name of William Penn, and Swiss Mennonite families escaping religious oppression.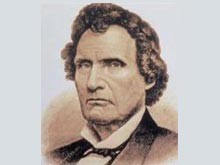 Thaddeus Stevens, Lancaster's representative to Congress was the leading force in the passage of the Emancipation Proclamation as well as the 13th Amendment abolishing slavery.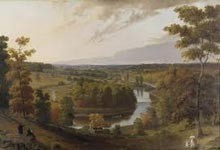 Lancaster has always been a center for the arts. Nationally renowned artists like Jacob Eichholtz, Charles Demuth, and David Brumbach found creative inspiration living in Lancaster.
Read more
Click on the photo to enjoy a short video.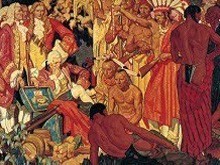 In the summer of 1744, Indian chiefs from the six Iroquois nations came to Lancaster to meet with representatives of Pennsylvania, Maryland, and Virginia to resolve land disputes.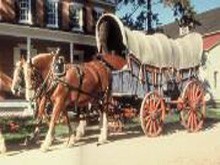 Conestoga wagons in the 1700s, pulled by teams of horses, moved the freight that grew our nation. Wagons going to and from Lancaster inspired the nation's first turnpike in 1794.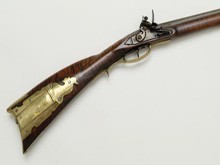 Lancaster was the birthplace of the Pennsylvania Rifle and the leading riflemaking center in the colonies. These innovative rifles were made for trade, hunting, and to fight the British.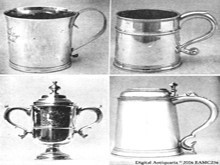 Lancaster artisans created furniture and other decorative objects for the home as the town grew and prospered. Their work often rivaled the best Philadelphia had to offer.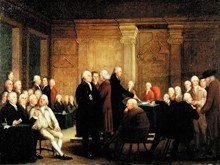 Lancaster riflemen fought with distinction. Lancaster played an important role in feeding and supplying our troops. Lancaster patriots helped create our new government.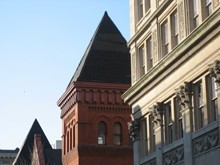 Lancaster still has many of its architectural treasures. The downtown has great buildings, public and private, representing Georgian, Federal, Victorian, Beaux Arts, and Modern styles.
Read more
Click on the photo to enjoy a short video.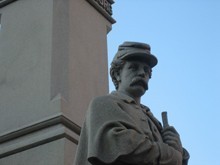 Lancaster had an important role in the Civil War. Thaddeus Stevens, Lancaster's representative to Congress was the leading force in passing the 13th Amendment abolishing slavery.