Bed & Breakfasts
While not in downtown Lancaster, these charming bed and breakfast homes are located within the city and just a short distance away. They are a perfect starting point as you set out to see Lancaster County.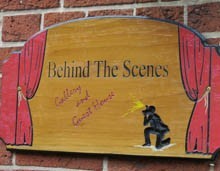 Behind the Scenes Gallery and Guest House
This 1840 city home is located in the heart of downtown
Lancaster. It offers an art gallery on the first floor,
and guest house on the second and third floors.
Behind the Scenes Gallery and Guest House
26 N. Water Street
Lancaster, PA
717-615-7507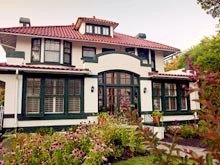 King's Cottage
A romantic Inn located just minutes from downtown Lancaster and within easy reach of beautiful Amish country. Elegant, luxurious guest rooms with cozy fireplaces provide welcomed relaxation. Enjoy gourmet breakfast, afternoon goodies, and even a spa massage that will melt your worries away.
King's Cottage
1049 East King Street
Lancaster, Pa. 17602
717-387-1017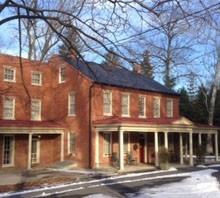 Rocky Springs B&B
Enjoy the hospitality and luxurious comfort of a pre-Victorian mansion located minutes south of downtown Lancaster. There are four lavishly appointed guest rooms in the mansion house and a stand-alone guest cottage. Stroll the 17 acres of historic park grounds with frontage along the peaceful Conestoga River.
Rocky Springs B&B
1441 Millport Road
Lancaster, PA 17602
717-509-6800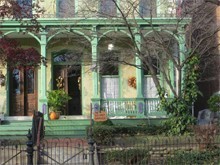 Secret Garden Bed & Breakfast
This charming bed & breakfast is located in the historic district of Lancaster City, within walking distance to all that the downtown has to offer. The innkeepers grew up with Amish backgrounds, which is evident in their strong work ethic, and the classic beauty of this historic bed & breakfast.
Secret Garden Bed & Breakfast
445 West Chestnut Street
Lancaster, Pa. 17603
717-399-9229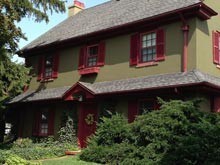 The Lancaster Bed And Breakfast
A charming place to stay when visiting Lancaster. This attractive B&B offers six beautifully appointed guest rooms (including one 2-room suite) featuring queen beds, fireplaces, and wireless internet. They provide an elegant candlelit breakfast to guests. Children twelve and older are welcome.
The Lancaster Bed And Breakfast
1105 East King Street
Lancaster, Pa. 17602
800-779-7765