Pennsylvania Rifles Are Born in Lancaster
Lancaster was the birthplace of the Pennsylvania Rifle and the leading riflemaking center in the colonies. During the eighteenth century, these innovative rifles were made for trade with the Indians, for use by settlers and those heading west, and to fight the British.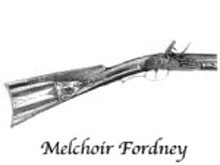 a-sad-crazy-story-of-a-lancaster-gunsmith
In 1846, John Haggerty, a neighbor of prominent gunsmith Melchoir Fordney, rushed into the gun shop on South Queen Street, demanding that Fordney shoot his demon horse. When Fordney refused, Haggerty grabbed a rifle and ran outside to shoot the horse. The gun didn't fire, so he rushed into his house, returning with an axe and the gun. This time the rifle fired, wounding the horse that ran down the street into a stable and died. Fordney and his common-law wife watched in amazement. When Fordney's wife told Haggerty to give her the rifle, he raised his axe and chased them into the shop where he killed Fordney with the axe and critically injured his wife and six-year-old daughter. Neighbors took him to jail.
At his trial, Haggerty claimed his horse was the incarnation of the devil, and had been climbing trees and talking to goats. He said that he had seen chickens turn themselves into images of Martin Van Buren, balls of fire flying down the street, and bands of saints being led by George Washington. He was convicted of murder and hanged in the city jail yard.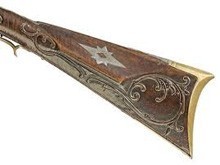 Gunmakers - craftsmen, innovators, and artists
The first Pennsylvania Rifles were made by craftsmen that had come to Lancaster from Germany. They brought with them crude hunting rifles that they improved upon—precision spiral grooves inside the barrel, longer barrel, reduced bore diameter, improved sights, and lubricated patches to envelop the bullet, creating the most accurate rifle in the world; accurate at distances over 200 yards. The same innovative craftsman that made the rifle, personalized it with artistic engravings, carvings, and inlays. As early as 1745, there were several riflemakers operating in Lancaster city, and 40 throughout Lancaster County. The number doubled with the need for rifles in the Revolution. Lancaster's riflemakers were respected businessmen and active leaders in the community.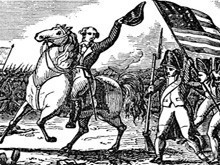 Pennsylvania rifles help forge a new nation
Early settlers needed accurate, reliable firearms that could withstand daily use—to hunt game and for protection from wild animals and lawbreakers. The earliest long rifles were simple in design, but after 1750 they became objects of both utility and beauty, often embellished with carvings, engravings, and ornamentation. In fact, a Pennsylvania Rifle was a significant investment, the second highest expense next to the home. Lancaster was a major supplier of military weapons during the Revolutionary War. By 1830 these handmade, flintlock rifles were replaced by factory-made percussion rifles.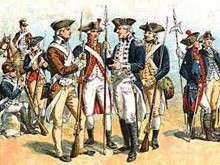 Revolutionary rifles create havoc
The Pennsylvania Riflemen, mostly from Lancaster, were feared for their deadly accuracy during the Revolutionary War, giving the Continental army a psychological advantage—"I never in my life saw better rifles, or men who shot better" (British General George Hager), and "These men are remarkable for the accuracy of their aim; striking a mark with great certainty at 200 yards distance. . . and their shot have frequently proven fatal to British officers and soldiers who exposed themselves to view, even at more than double the distance of common musket shot" (British surgeon). Tales of these rifles made British recruitment difficult, increasing the need for Hessian soldiers. Despite the accuracy of these rifles, our military leaders were students of conventional warfare, and supplied most American troops with faster-reloading smoothbore muskets; many made by Lancaster gunmakers.