Entertainment
There's something for everyone in downtown Lancaster – places to go and things to do that are quite entertaining. After visiting the many museums, art galleries, shops, and restaurants, these varied entertainment venues will enrich your visit to Lancaster.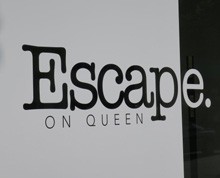 Escape. On Queen
Book one of their interactive escape rooms where a group of players gather to solve a series of problems to get out of a locked room. It's fun, while building creativity and teamwork.
Escape. On Queen
43 North Queen Street
Lancaster, PA 17603
717-435-8049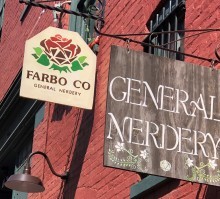 Farbo
Farbo is a local game shop selling games, crafts, and coffee, as well as hosting gaming events.
Farbo
9 West Grant Street
Lancaster, PA 17602
717-466-3487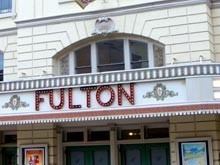 Fulton Theatre
See professional plays yearlong in one of the nation's most historic and beautiful theatres. Built in 1852, the Fulton has thrilled audiences with live performances for almost two centuries. The Fulton is regional theatre at its best. There is nothing more special than a night at the Fulton theatre.
Fulton Theatre
12 North Prince Street
Lancaster, PA 17603
717-397-7425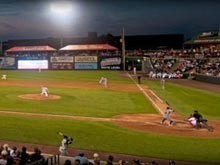 Lancaster Barnstormers Baseball
The Lancaster Barnstormers is a professional baseball team, members of the Freedom Division of the Atlantic League of Professional Baseball. Beautiful Clipper Stadium is the home of the Barnstormers. Attending a home game at Clipper Stadium is a fun and memorable experience for young and old. Check out the website for the many activities offered at Clipper Stadium during the off-season.
Lancaster Barnstormers Baseball
Clipper Stadium
650 North Prince Street
Lancaster, PA 17603
717-509-4487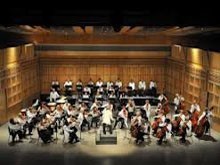 Lancaster Symphony Orchestra
The Lancaster Symphony Orchestra presents six Classic Series Concerts, a Sounds of the Seasons Holiday Concert, and two New Year's Eve Celebration Concerts. In addition to the professional musicians, the concerts feature international guest artists and conductors. The Concerts are performed at different venues throughout Lancaster.
Lancaster Symphony Orchestra
48 North Christian Street, Suite 200
Lancaster, PA 17608
717-291-6440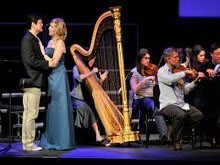 OperaLancaster
Formerly known as the Lancaster Opera Company, OperaLancaster provides theatre, music, dance, and visual art. Most of the performers are volunteers, many from as far away as New York and Washington, DC. As part of the Main Stage Series, fully staged productions of opera and musical theatre are offered, in addition to the Summer Lemonade Concert Series.
OperaLancaster
1653 Lititz Pike, #118
Lancaster, PA 17601
717-553-2127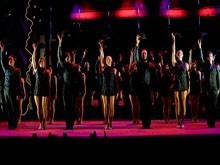 Prima Theatre
The theatre provides fresh performing arts for today – an incomparable theatre experience. The area's top professional artists
perform main stage shows in concert style as well as compelling cabaret.
Prima Theatre
941 Wheatland Avenue, Suite A
Lancaster, PA 17603
717-327-5124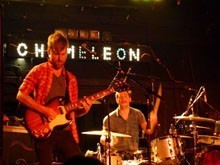 The Chameleon Club
This is the place for live original music by national touring artists. The Chameleon features "the most promising up-and-coming bands" according to MTV Prism. The club produces over 200 shows a year.
The Chameleon Club
223 North Water Street
Lancaster, PA 17603
717-299-9684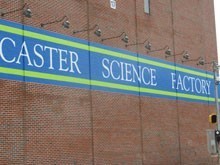 The Lancaster Science Factory
The science factory is a fun place for children of all ages to explore the physical sciences, engineering, technology, and mathematics through interactive exhibits. It encourages curiosity and creativity, while building confidence and a love for learning.
The Lancaster Science Factory
454 New Holland Avenue
Lancaster, PA 17602
717-509-6363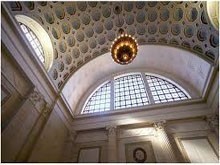 The Trust Performing Arts Center
This grand building near Central Market is used for professional and pre-professional performing arts events and instruction. Throughout the year there are concerts, chorale performances, and community events. First Friday events are frequently scheduled.
The Trust Performing Arts Center
37 North Market Street
Lancaster, PA 17603
717-208-7835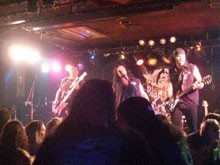 The Village Nightclub
The Village is a Lancaster institution, and the area's largest nightclub – offering the best DJ dance parties and the best live music. They have hosted many of the music industry's most famous artists.
The Village Nightclub
205 North Christian Street
Lancaster, PA 17602
717-397-5000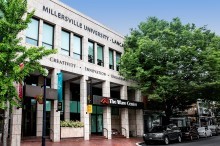 The Ware Center
"Lancaster County's Home for the Cultural Arts", the Ware Center in downtown Lancaster is one of two performing arts centers at Millersville University. Each academic season showcases regional and global artists performing diverse music, dance, concerts and plays, films and a Family Fun series.
The Ware Center
42 North Prince Street
Lancaster, PA 17603
717-871-7018